AFK Evan Desk Hutch with Gold Gilding
The world we are currently living in is not so new once you think about it. In fact ever since the Industrial Revolution began children have been exposed to the technology of their day. For instance, during the nineteenth century children were taught how to use rifles at an early age—this we can see from reading The Adventures of Huckleberry Finn. I have known about cars, telephones, televisions and typewriters for as long as I can remember, and was introduced to the computer in class at the age of nine. So in our own day it is only to be expected that children will learn that cellphones and laptops exist almost as soon as they can speak and understand the world around them.
But how old do children have to be before they can actually begin to use such devices themselves? Not everyone is in exact agreement on the answer to that question.
1) Differing opinions
According to a recent survey taken on ParentFurther, at least 61 percent of all parents believe that children should be from thirteen to eighteen before they get their first cellphone, while one third of those who have children who are less than nine are of the opinion that children should get their first cellphones by the time they reach twelve and 73 percent of that same demographic think that children should get a computer by that age.
2) What are the facts?
The fact is that having a cellphone is a big responsibility that is not to be taken lightly. The fact is that a cellphone is not a toy—it is a valuable instrument that people can use to share valuable information with each other. Businesspeople often use their smartphones to share files in the cloud with their staff members. People use them to call for help in case of an emergency and to find directions if they get lost. One can even save lives in this way. This is what constitutes mature and responsible cellphone usage.
Now what do young people often do with cellphones?
Much of the time they use them for frivolous purposes. There have been too many horror stories about teenagers who steal each other's phones during sleepovers and text away on them until they have used up all the time that is available for that month. Once this is done, the rightful owner of the phone cannot use it for texting until the next month begins. They may also use them as "hostages" by promising to give them back only if certain demands are met. This is not the way smartphones were meant to be used.
Worse still, children often contact strangers who then kidnap or even murder them. Nobody wants to hear that such a thing happened just as nobody wants to hear that a neighborhood boy took a gun and shot his little sister to death. We do not allow children to do certain things. We do not allow them to drink alcohol, drive or use heavy machinery. Why then should we allow them to use technology that they do not understand how to use?
AFK Evan Chest with Gold Gilding $2926.00
3) But cellphones can be a valuable way to keep in contact!
Yes they certainly can be. Children can learn to use cellphones for the legitimate purposes described above if the proper precautions. There are certain apps that can be used to minimize the risk of irresponsible phone use by children. The most prominent among them is Mobiflock, which can serve many purposes. It can alert parents by email if children may be engaging in potentially dangerous activity. It can be used to block certain persons from being able to send or receive calls on that particular device. It can also cause the phone to be deactivated at certain times to prevent clandestine usage at night or when parents are away. With such safeguards in place parents can ensure that their children enjoy all the benefits of being able to use a cellphone without encountering the potentially bad aspects thereof.
Of course if children are below a certain age—say, seven—then they should be kept in somebody's care if parents cannot be present.
Author Bio
Rosa uses a virtual server hosting in the cloud from ProfitBricks.com to help her international blog!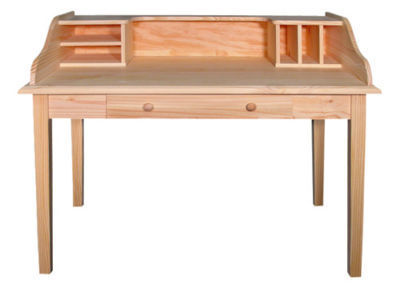 Postmaster Desk SOLID WOOD - Unfinished
Discount Wood Works sells a selection of very attractive unfinished wood furniture that you can customize for your childs room. The beauty of unfinished furniture is the opportunity to select a custom stain or paint finish without having to strip an existing piece of furniture with heavy varnish.
Discount Wood Works sells solid wood furniture which will last you through your childs years.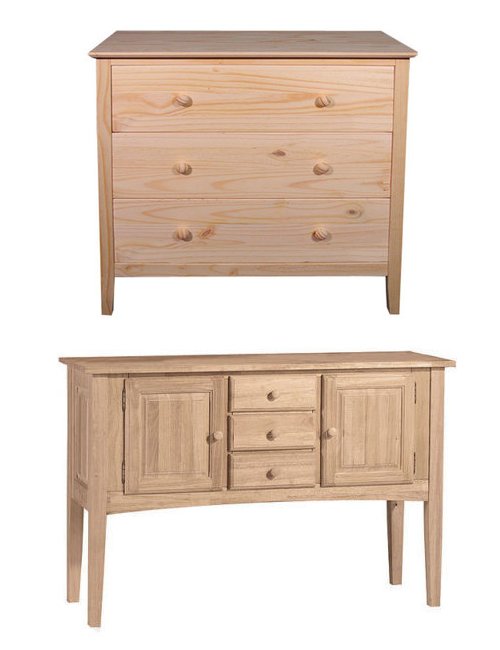 3 Drawer Pine Chest (Item # 68-75113RTA), Buffet Table- Unfinished, Solid Wood (Item #19-5433)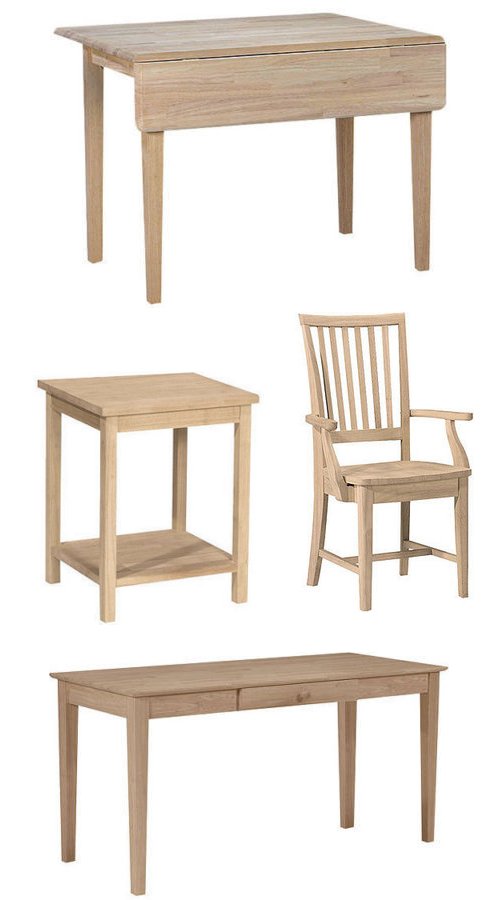 Buffet Table- Unfinished, Solid Wood (Item #19-5433),60 Writing Desk Item 19-OF42, Drop Leaf Table- Unfinished, Solid Wood Item 19-40DS, Portman End Table- Unfinished, Solid Wood (Item # 19-OT41), Mission Armchair, Unfinished Item 19-266A